GUIDE TO CARING FOR YOUR PIERCING
YOUR PIERCING CAN WAIT IF...
You're pregnant
You're breastfeeding
You're going to the beach or pool in the next 3 weeks
You're going to travel by plane(flight of more than 8 hours)
If you're under 16 years old, you can't get your piercing with us
If you're over 16 but under age, you must be accompanied by your guardian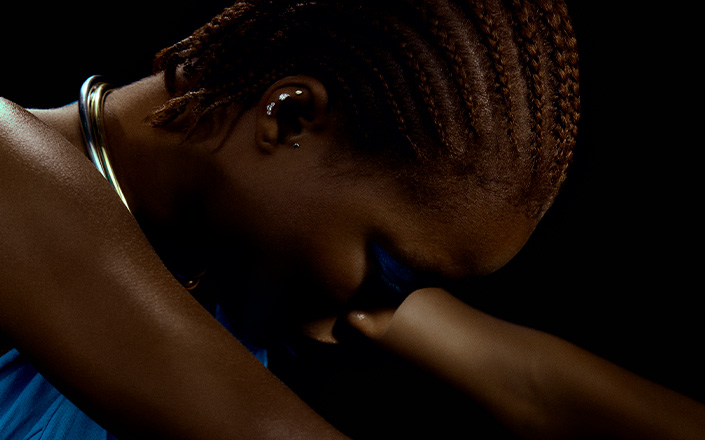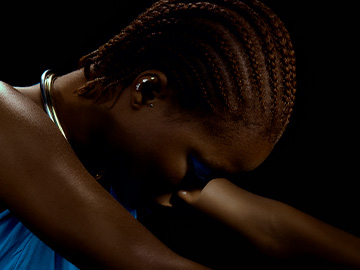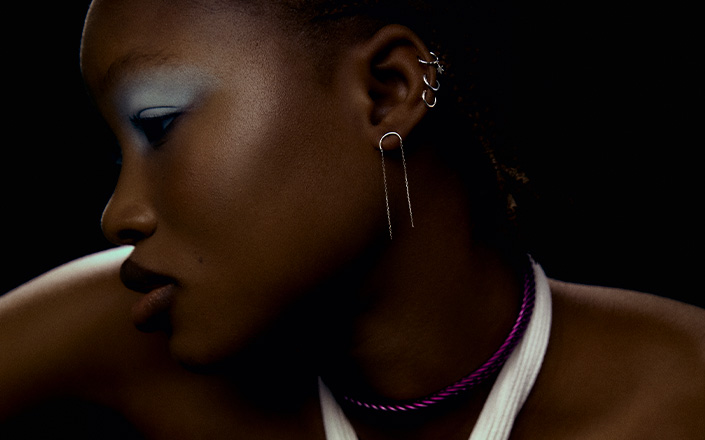 DURING THE SESSION
Every body is different and unique; that's why our team of professionals will analyse the area you want ringed and give you the right advice.

We'll discuss our 18-karat gold pieces with you and the combinations that best suit your style. We'll also see if the area you've chosen is suitable for your anatomy.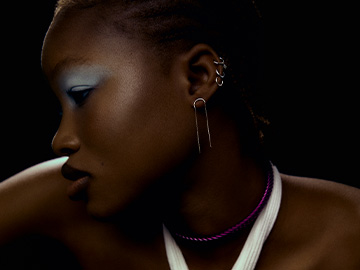 HOW TO CARE FOR YOUR PIERCING CORRECTLY?
First 20 days
Clean your piercing for 3-4 minutes 3 times a day using a sterile gauze and saline solution and without removing or moving the piercing.
Changing your piercing
You must wear the first piece for at least 2 months.
Bathing
It is best not to swim in the sea or pool during the first month.
Cosmetics
When removing make-up, try to cover the piercing so that no external agents in your cosmetics can get into it.
Follow-up
If you have any questions, we'll help you with a 15-day review. We'll also follow up by email.
FAQ
FAQ
Is there a cost for piercing?
No, the piercing is free of charge, the cost is for the 18-karat gold jewelry you've purchased.
Is this product returnable?
No, this product is non-returnable and non-exchangeable.

When it has come into contact with the skin and has been used in a piercing, it can't be returned.
How can I make an appointment?
Can I get a 9-karat piercing?
No. 9-karat gold is not suitable for a first piercing, so at Aristocrazy we've created an 18-karat piercing collection that is suitable for our customers' first piercing.
Can I buy an 18-karat piecing in any store?
18-karat piercings are available in our studios and at events on the day.

If you'd like to purchase an 18-karat first piercing at any other time, you can order it from your nearest store and we'll send it to you.

They're not for sale on our website; we only have them on display for our customers.
Where can I get a piercing?
We do piercings anywhere in the ear at our studios and events, although it always depends on the client's ear.

If there is an area that is not recommended or one where your piercing does not fit, we'll tell you, we're always sincere and we provide an honest piercing practice.

One of the advantages of our closure system and the use of a needle is that we can pierce any part of the ear.

Another area we ring is the nose, but not all our designs are suitable for the nose. If a client wants a nose piercing, the ringing team will check which is the right piercing for them.
In which areas can I get a microdermal?
We do dermal piercings on the forearm, face and neck (not the cleavage) at our studios and events, although it always depends on the customer's body.

If there is an area where it is not recommended or if your microdermal does not fit, we'll tell you, we're always honest and sincere in our work.
Can I get a piercing if I'm a minor?
We ring from the age of 16 years with the consent of an adult.
How do I choose the tube for the piercing?
Our team advises you during your session.
Can I get pierced with a hoop?
No, hoop earrings are not suitable for piercing due to their circular shape.
Can I buy an earring from another store and take it to an Aristocrazy shop, event or studio and have it pierced?
We don't ring with piercings of other brands. The piercings are purchased in Aristocrazy stores that have a studio and events when doing the piercing.

On the other hand, we can buy one from the Aristocrazy 18-karat collection only.