Choose your starter piece: 18k gold models that are plain or that feature diamonds or precious stones.
They are perfect for your starter earring.
Which model should I choose?
Where should I get it done?
A helix? Just one?

Let our team guide you.

MAKE AN APPOINTMENT
At Aristocrazy, we do piercings with starter pieces on the entire ear.

It is one of the advantages of using a piercing needle and the jewelry that we have created as starter pieces.

Based on the piece of jewelry you have chosen, our team of piercers will advise you on the best place for your piercing depending on the shape of your ear and on the appropriate diameter of the back so that the piece fits your ear perfectly.

We have gone a step further; we have new places where we do piercings with starter pieces such as your nose, eyebrow, and lip.
Like with your ear, ask our piercers for advice, and they will tell you the best piece of jewelry for each area.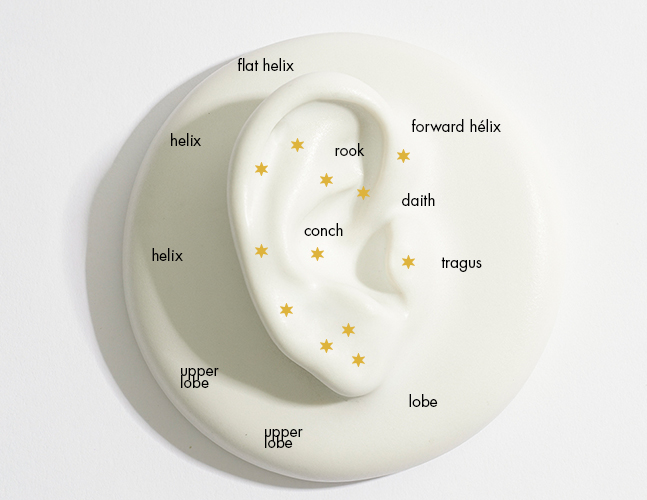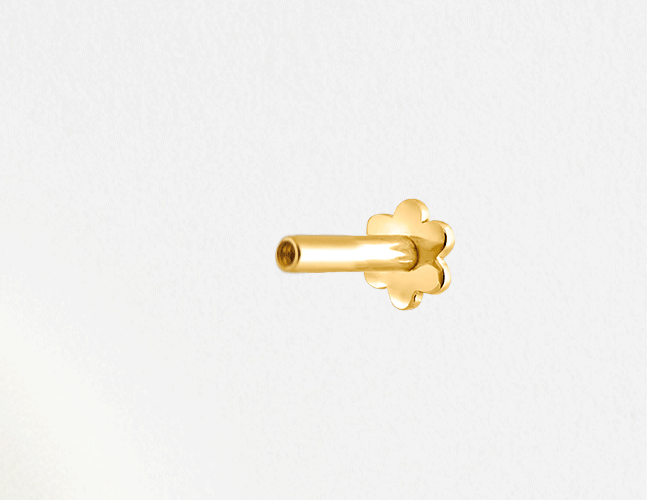 CLOSURE SYSTEMS
We work with earrings with tube closure, a system that facilitates inserting the jewelry. Its advantages? It doesn't damage the skin when piercing and can be used on all areas of the ear.
DOWNSIZE
We have different tube diameters for starter earrings that will adapt to your anatomy. When we do your starter piercing, we will recommend that you come back to the studio so that we can change the tube for a shorter one that is more comfortable for you.