Three chronographs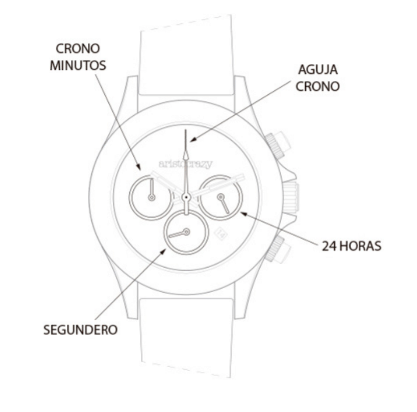 SECOND HAND
Marks the seconds as part of the time shown on the watch.
24 HOURS
Marks the time on the 24 hour section.
CHRONOGRAPH HAND
Measures seconds on the chronograph.
MINUTE CHRONOGRAPH
Measures minutes on the chronograph, up to 60.
Time settings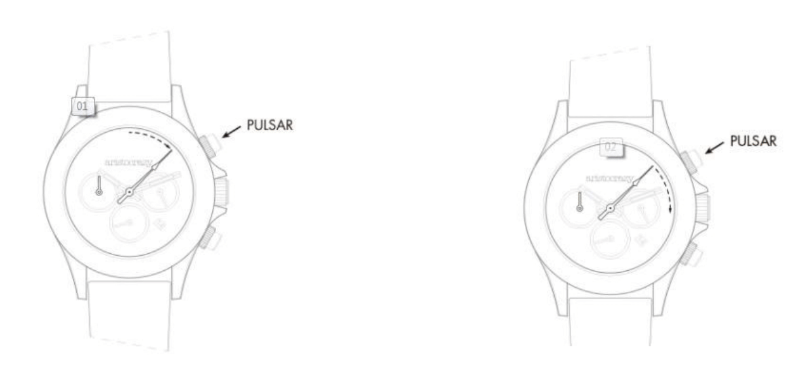 The chronograph hand starts moving and marking seconds.It takes a minute to do a full circle.
The chronograph stops, and stays in position. When you push the button again, the hand keeps moving from where it stopped.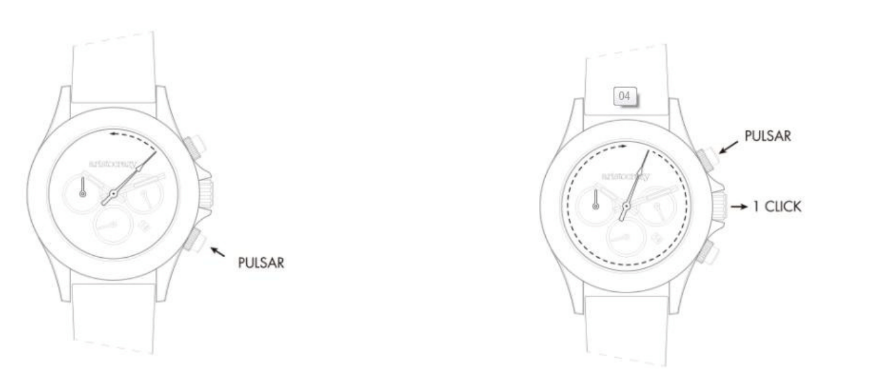 Put all the chronograph hands into their initial positions.
If the chronograph hand doesn't return to its original position at zero (12 o' clock) when you reset the counter, pull out the crown and push the button until you manually put the hand in place. Close the crown.
Remember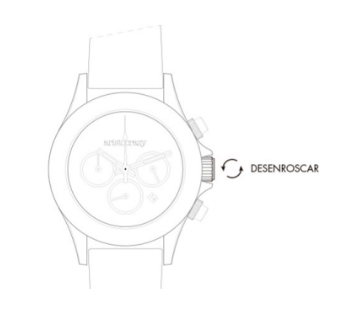 Some of our models have a crown with a screw. If you pull the crown and it doesn't move, remember you have to unscrew it first. Once you have made your changes, screw the crown back in by applying a little pressure until it starts turning. This way, you will make sure the watch stays waterproof.